This piece is a little different from what I normally share. Instead of talking about politics and faith, I will talk about faith, health care and family.
Autism and Parkinson's disease
My journey with Parkinson's disease and raising an autistic son has profoundly influenced and shaped not only faith, but also our family life for the better. Our youngest child Sam was diagnosed with autism at almost 3 years old in 2003. He received 25-30 hours per week of therapy and interventions such as applied behavior analysis and occupational therapy. Until the age of eight, he then received 10 to 15 hours a week of outside help and therapy throughout primary school until he was twelve. Our family weaned Sam from his last therapy when he was 16 years old. Sam's long-term therapies gave him the life and dignity to make him the productive person he is today.
After years of therapy and interventions, Sam earned his Eagle Scout Honor in the fall of 2019, completed three years of college, became a Certified Pharmacy Technician, and is applying to pharmacy school this month. when he turns 22. through miracles, Sam doing his best on a regular basis, therapies and interventions, and family support. Having an immediate family member with autism has shaped our family in a profound and wonderful way. Daily experience has prioritized what is truly important, instilled an unwavering commitment to not giving up, and developed compassion for people with special challenges and disabilities.
Many of the attributes are similar in my own journey with Parkinson's disease. Throughout my journey, it has taught me to depend on God for everything: the ability to get up every day, take care of myself, work longer hours, finish raising my family, serve others and live fully after neurosurgery in 2017. Having autism and Parkinson's disease in our family has also helped me connect with the students with disabilities I serve as a university language therapist from a way I couldn't understand otherwise.
With the ideas of therapies bringing Sam to life and neurosurgery bringing me to life, it ties in with my desire that all Americans have equal access to health care. Believe it or not, I support academic health care that is a combination of socialized and privatized medicine rather than fully socialized medicine. Health care is expensive, that's why various sources create a better health care system in my opinion. Here in San Antonio, everyone living in Bexar County can have equal access to the same high-quality healthcare, regardless of income, thanks to University Healthcare. It is a combination of socialized and privatized health care.
Health care is a matter of life and unfortunately in the United States we have some of the best health care with some of the worst access for an affordable price, especially in Texas. If you would like to learn more about health care statistics in Texas, please do so via this link by Healthinsurance.org ACA Medicaid expansion in Texas [Updated 2022 Guide] | health-insurance.org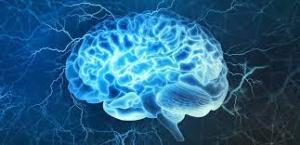 Please enjoy this video containing the latest neuroscience in Deep Brain Stimulation Surgery. I was fortunate enough to be the first patient at Advanced Deep Brain Stimulation of South Texas in 2017. If you know of a patient from Parkison who might be interested in surgery, it can be lifesaving for many Parkinson's patients. UT Medicine interviewed me in this video a few months after I had neurosurgery. Enjoy!
UT Health patient first to receive new brain stimulation system – UT Health San Antonio Schools Magazines (uthscsa.edu)